As your full service real estate company specializing in the Amador, Calaveras, and El Dorado County areas, it is our goal to provide you with superior service at all times. We are located in Pioneer, CA, but service the surrounding areas, such as Pine Grove, Jackson, Ione, Sutter Creek, Volcano, Mokelumne Hill, West Point, Wilseyville, Glencoe, Paloma, and Valley Springs. We also service the areas of Folsom, El Dorado Hills, Shingle Springs, Diamond Springs, Rescue, Placerville, and Camino.
We are a full service real estate company. Our company provides, and has experience in, listings, sales, comparative market analysis, BPO's, and REO's.
Our local expertise and extensive real estate experience will benefit you, whether you are serious about buying or selling a home at this time, or are a returning client checking out the many homeowner resources we offer.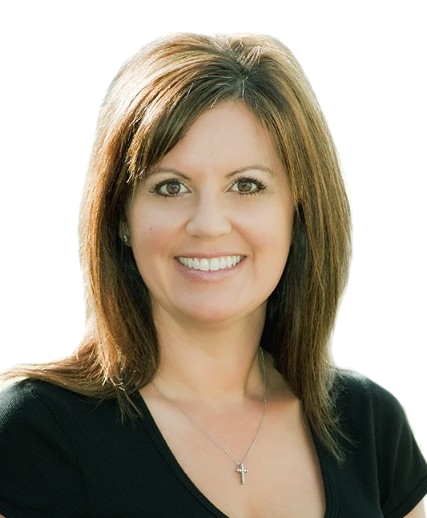 Jill Wade, REALTOR®/Broker/Owner/Notary Public
CA BRE LIC# 01269840
Jill Wade is the owner and founder of Sierra Homes & Properties and has been a successful Realtor® in Amador County for over 18 years. She is a highly successful REALTOR®/Broker who attributes her success to a unique combination of a warm, caring personality mixed with an inner confidence that stems from her knowledge of the real estate market and finance. Very few agents have achieved Jill's level of production and caliber of service. Not only has Jill earned recognition from her satisfied clients, her associates acknowledge her as a role model who consistently sets an example of knowledge, integrity and professionalism. Now more than ever, a TOP PRODUCER like Jill is by far the best way to meet your real estate goals. Her status of ranking at the top of her profession is proof that she can do the job well for you. Sierra Homes & Properties is the result of Jill's vision for a brokerage firm that employs a select few service-oriented REALTORs committed to a Team Effort, and the ethics and ideals that Sierra Homes & Properties represents. Jill is never too busy to meet your individual needs. Her highly organized nature, along with her computerized system of tracking and marketing, allows her to provide superior one-on-one service. Now serving as Amador's Association of Realtor's President, Jill stays consistent in learning about the Best Practices of Real Estate. Best results require a Top Professional with Knowledge, Experience and Negotiating skills. Jill is also available for your Notary needs. Call or email Jill today at 209.256.0113 or jill@sierrahomes4u.com.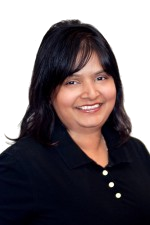 Neeta Patel, REALTOR® Associate/Notary Public
CA BRE LIC# 01845488
Hailing from New Zealand, Neeta brings with her many skills of organization and time management. Neeta ensures that your purchase will be on schedule and helps the team keep you informed every step of the way. Neeta also fields requests and makes sure no date or detail is overlooked. In a nutshell, Neeta is our command center. Neeta loves real estate and takes joy in helping buyers and sellers with their real estate goals and dreams. Neeta can be reached at 209-418-8608 or by email at neeta@sierrahomes4u.com.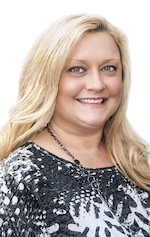 Jennifer Wilson, REALTOR® Associate
CA BRE LIC# 01798159
Raised in a different part of the Sierra Foothills, Jennifer is a country girl at heart. After living and working in the Sacramento area, Jennifer wanted to raise a family in the country, just as she was raised in Grass Valley. She and her husband moved to Pine Grove in 2005 and have two children. Jennifer takes pride in helping others discover all that Amador County has to offer. When you are looking for a home to buy, Jennifer will be there for you every step of the way with a smile on her face! Jennifer has experience in short sales and foreclosures, whether you are selling or buying a home. Jennifer is now licensed in the state of Idaho and can also serve your needs in the Boise and surrounding areas of Idaho. Jennifer can be reached at 208-695-0836, or by email at jen@sierrahomes4u.com.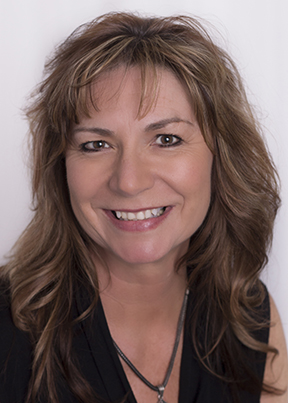 Teri Farrell, REALTOR® Associate
CA BRE LIC# 01955125
Teri discovered the beauty of Amador County a decade ago, while raising her family in the California Central Valley. She put her plan to move to the pines into action and has never looked back! Teri LOVES mountain property and is passionate about helping others realize their dream of buying their very first home, second vacation home, or their retirement mountain property! Teri has owned, managed, and sold rental properties over the past 20 years, allowing her to become a specialist in investment properties, Teri is dedicated to providing excellent customer service, and goes above and beyond to ensure client satisfaction. If you are interested in learning about mountain Real Estate opportunities, contact Teri at 209-482-8077 or by e-mail at:
teri@sierrahomes4u.com
REO Sales Experienced Team:
We are experienced in listing and marketing REO (Bank Owned) properties, as well as short sales, so they sell quickly, efficiently, and for the most value the market will allow. We have assisted with trash outs, occupancy checks, re-keys, repair bids, and oversee repairs. Our REO team works with sellers and buyers, from first time homebuyers to investors. We diligently follow through on all properties from initial inspection to closing, and ensure each property is handled with professionalism.
We are Certified Distress Property Experts, Certified Foreclosure Specialists, RES.NET, Equator, AMS, and more!
Our formula is simple. We make it easy for bank managers, asset management companies, and BPO companies, as well as all buyers, to identify us as their local REO agents and work directly with us for a seamless transaction!
We look forward to working with you!
To contact us:

US mail:
Sierra Homes & Properties
PO Box 834
Pine Grove, CA 95665
Physical Address:
Sierra Homes & Properties
22650 State Highway 88, Suite 5
Pioneer, CA 95666
We are located in the Red Corral Business Plaza
Office phone:
209-296-JILL (5455)
Fax:
888-398-1992
Contact Jill Direct at:
209-256-0113
Email
: jill@sierrahomes4u.com
To reach individual agents:
Jill Wade – 209-256-0113 - jill@sierrahomes4u.com
Neeta Patel – 209-418-8608 - neeta@sierrahomes4u.com
Jennifer Wilson – 209-419-3995 – jen@sierrahomes4u.com
Teri Farrell – 209-482-8077 – teri@sierrahomes4u.com
Pam Cooley - 209-256-2113 - pam@sierrahomes4u.com
Sincerely,
Jill Wade, REALTOR®/Broker/Owner/Notary Public
209-256-0113
jill@sierrahomes4u.com